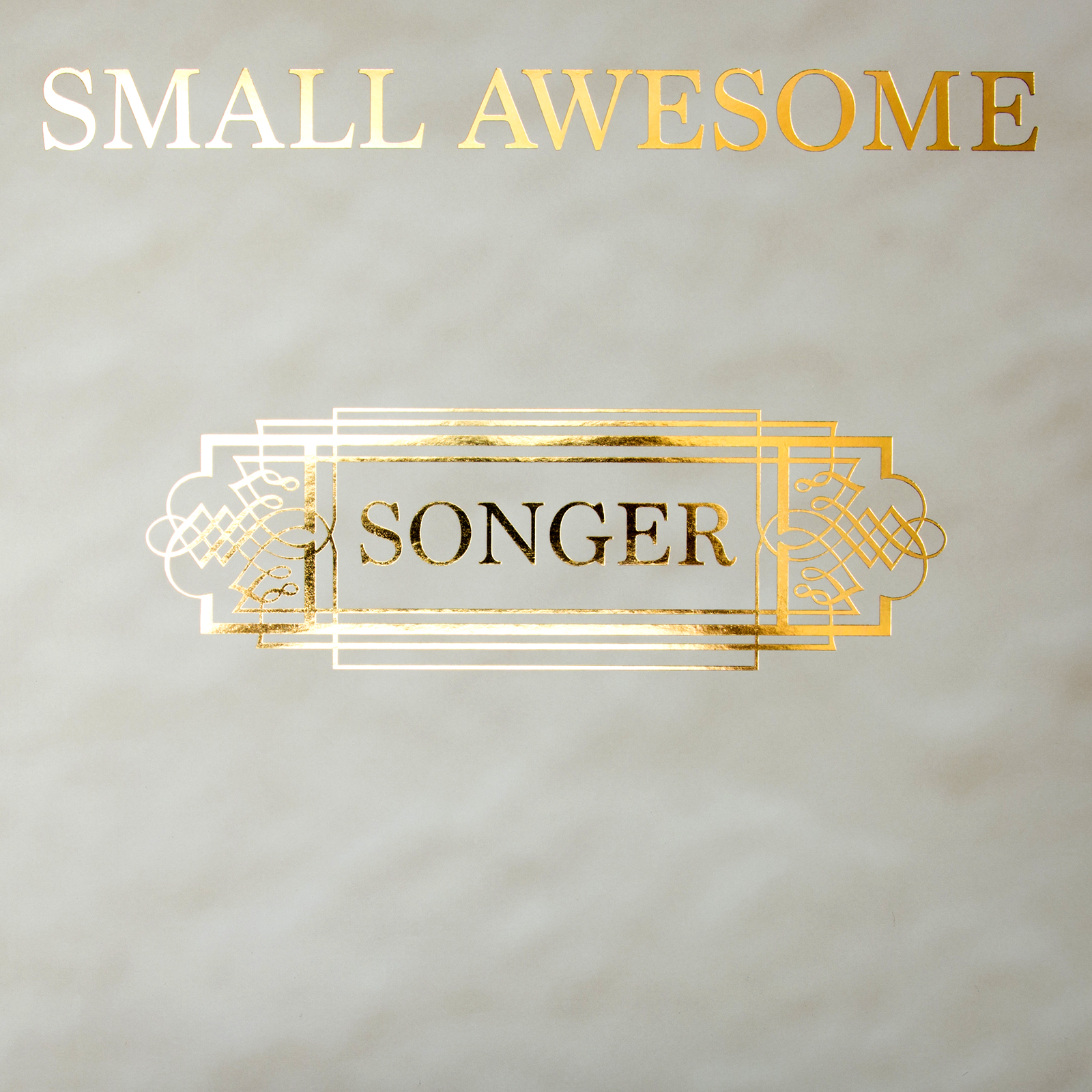 Happy April, Fools! We've been stoking the fires the whole month of March, and now, as promised – literally on Good Friday, March 25, 2016 – we happily release our objectively good brand new album SONGER into the wild.
We sincerely hope that the time that SONGER has spent in captivity has not broken SONGER's spirit, nor dampened SONGER's innate ability to transform and transcend beyond SONGER's physical boundaries to find SONGER at home, resonant and resplendent, within SONGER's indigenous habitat (your ears, silly), in accordance with Natural Law.
Thusly, we offer SONGER, the objectively good new album by Small Awesome to the world, and to you, via Sick Room Records
Grab your copy today. Vinyl comes with a digital download, for your convenience.
"Sold You Out" is the first single from SONGER

"Breech Born" is the second single from SONGER

"Rats and Creeps" is the third single from SONGER:

Most of this is not a joke. See you 'round the ecosphere!