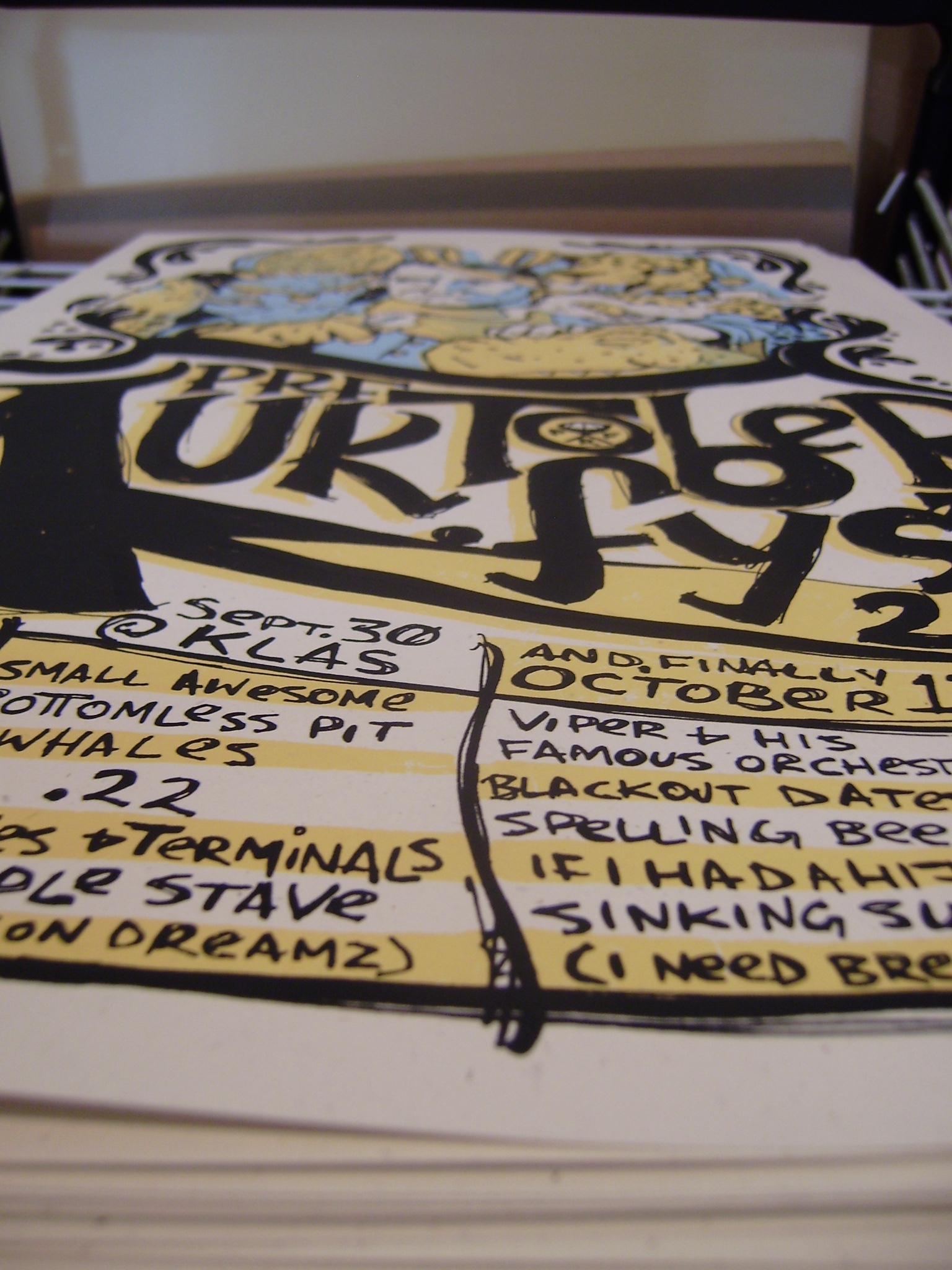 Small Awesome is returning to Klas' Restaurant in Cicero for the PRF Auktoberfyst
a 3-day music festival, and the 8th in a series of PRF BBQs.
We are playing Friday, September 30th, the second night of Auktoberfyst,
with arguably the best line-up we've been a part of:
Friday, September 30th, 2011 @
Klas Restaurant
in Cicero, IL
Klas, the largest Czech restaurant in the United States,
is located at 5734 W. Cermak Road, in lovely Cicero, IL.
___________________________________________________
The Thursday Line-up @ Quenchers and the Saturday Line-up at Klas are as follows:
Thursday, September 29th, 2011 @

Quenchers Saloon

in Chicago, IL
Saturday, October 1st, 2011 @
Klas Restaurant
in Cicero, IL
Tickets for Thursday @ Quenchers will be $5 at the door.
Tickets for Friday and Saturday at Klas are $20 for both days, and can be purchased at the door.
Saturday's event will be catered by the fine folks at Klas.
Jam packed!  In the weeks following, Small Awesome will be returning to Caffeinated Recordings to begin
our work on the second Small Awesome full length, while we sort out the details on the release of the first.