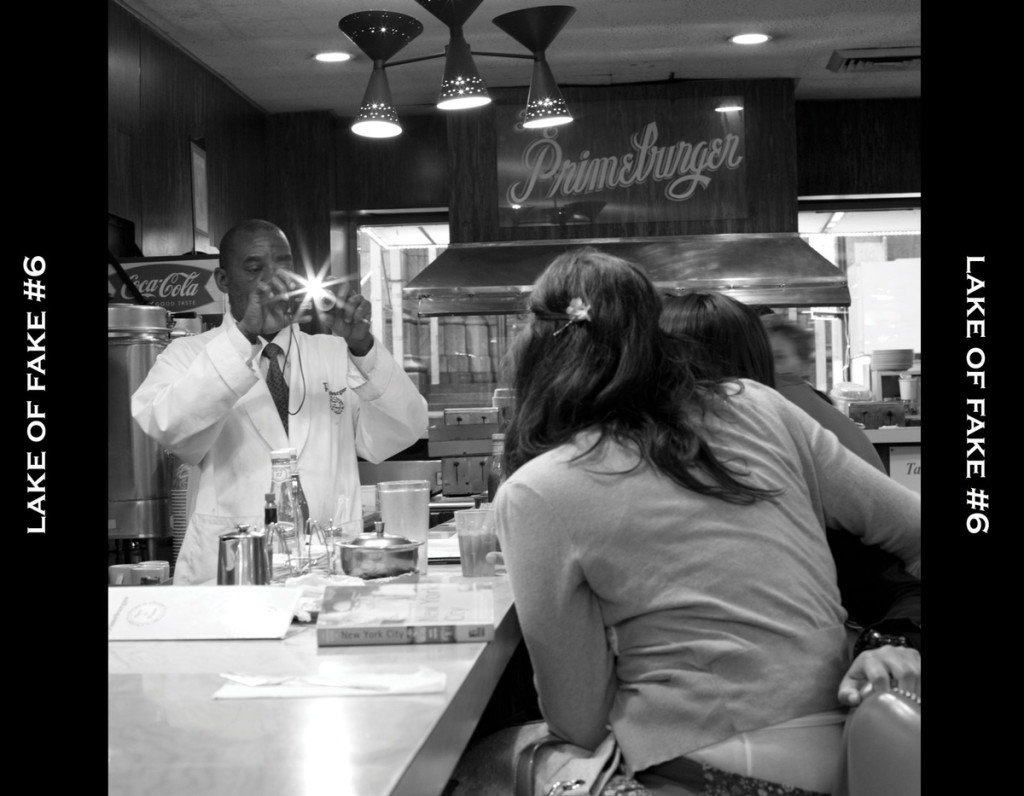 Ahoy! Small Awesome is pleased to announce our first vinyl appearance on the Lake of Fake compilation Q6. Lake of Fake PRF Quarter 6 is a six song EP released on 45rpm vinyl. The EP is part of an eight record subscriber only series with 48 bands contributing music. We're in some excellent company with the Gary (TX), Walking Shadow (NY), Police Teeth (WA), Half Mile Fox Fur (TX) and Blood Sucking Fiends (PA)
Our song, "Worship" is the lead-off track and can be heard here:

"Worship" Writ and Circumscribed by Small Awesome
Captured and affixed by Matt Engstrom
by the grace of Caffeinated Recordings.
Front Cover is "Headphone Girl" by Ace.
Back Cover is "The Last Days of Primeburger" by Jodi Shapiro,
New York City, May 24th 2012
Obi by Hench with tweaking by notimeforlove.
Logo by Sleepkid
Cover printed by Imprint.
Insert printed by Enframing Press.
Mastered by Chris Goosman at www.baselineaudio.com
Records pressed by Gotta Groove.