Dear Jim and Matt,
Dudes, I'm totally sorry I slept through the morning when we were scheduled to mix the new record, Still Awesome at my place the other day.  I'm also sorry that I kept you guys waiting outside for approximately seventy minutes while I got my beauty sleep.
When I did get up, we did do a really smashing job of mixing the new record, Still Awesome, and it sounds better than anything I've ever done, and you guys are the best around.
If a picture can tell a story, allow me to provide these screenshots from my phone showing the texts and missed calls, etc. There's a choice one from Bradley R. Weissenberger in there that also made my day: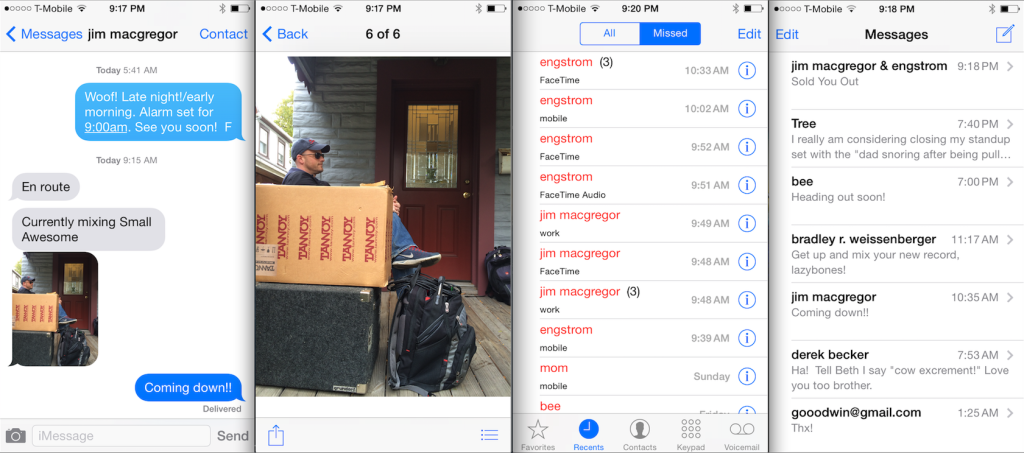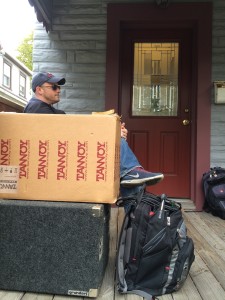 Lastly, if I may draw attention to the excellent photo Jim took of our illustrious engineer, Mr. Matt Engstrom shown here on the right, let it be noted that the brand of monitors we used was "T'Annoy".
Fitting.
You dudes are the best dudes.
Sincerely,
Faiz