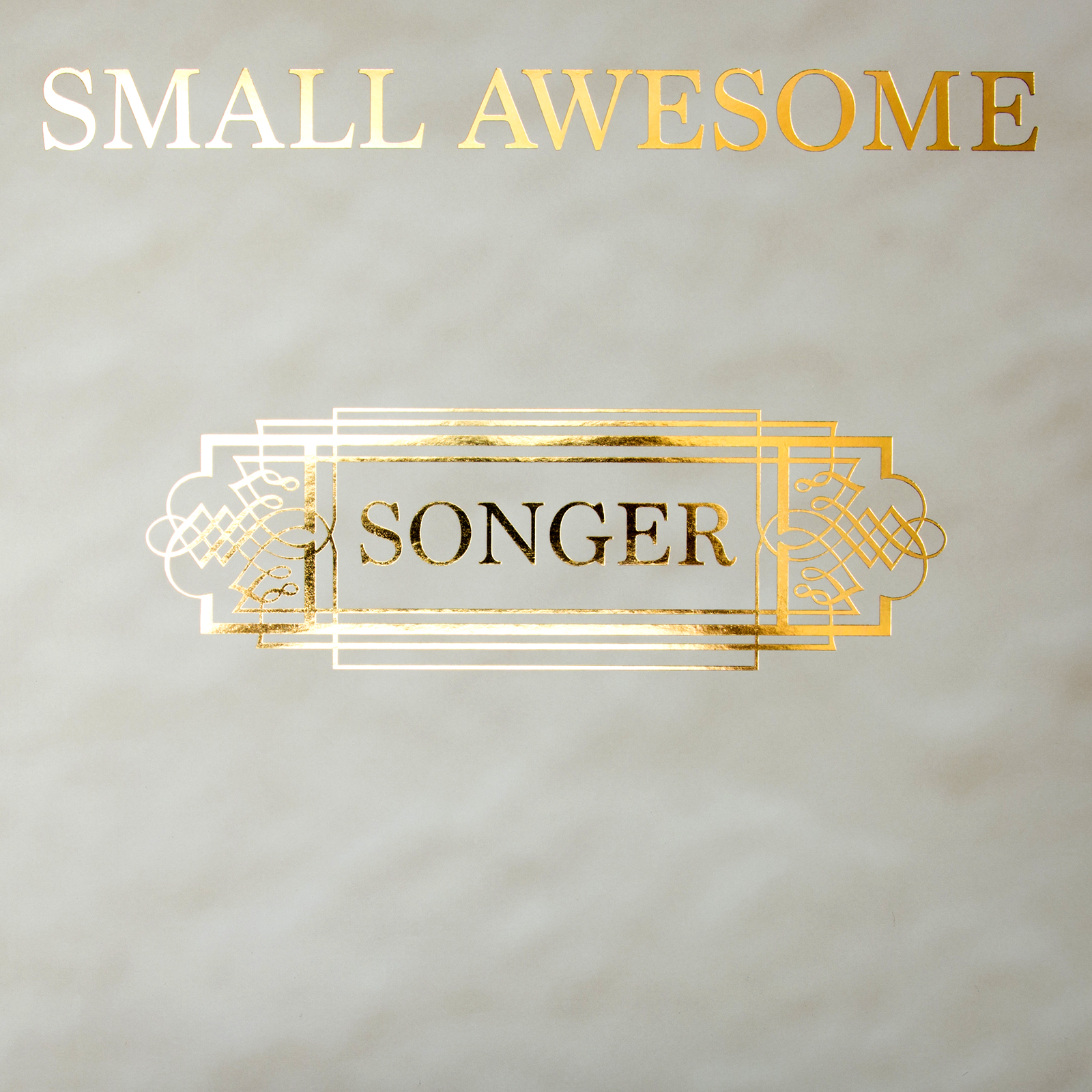 SONGER is the objectively good new album by Small Awesome
SONGER is the second album by the duo of Faiz Razi and Jim MacGregor who are extant under the name Small Awesome
SONGER is built on musical conceits established on Small Awesome's divided debut album, Still Awesome, released as a set of twinned EPs, Awesome and Still
SONGER is ten compositions arranged in a dramatic musical arc full of pastoral pleasures and unexpected turns
SONGER is performed almost exclusively with stringed instruments and voice, save for a single hi-hat and some saxophones
SONGER is full of winding arrangements, romantic musical figures, and deliberately pretty minimalism that still land somewhere opposite of folk
SONGER is the result of three years of careful recording and mixing with their right-hand man, Matt Engstrom and their man, Mouse
SONGER is preceded by the release of the animated "Breech Born" lyric video with accompanying sheet music

SONGER is also preceded by the first radio single, "Sold You Out"

SONGER is out on March 26th, 2016. Available on vinyl and digital download on Sick Room Records
"Rats and Creeps" is the third single from SONGER:

Most of this is not a joke. See you 'round the ecosphere!